Ramky's Tech is a Fast-growing mobile application development and training company.We have developed Android apps and published in Google Play. We also provide Android application development services.
Latest

Apps
Kids Multiplication Tables
This app is a fun way to help children learn about multiplication.The features of this application are :
* Multiplication Tables from 1 -10
* Interesting Question session for each multiplication table
* Practice session & Fun game session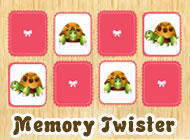 Memory Twister
Memory Twister is a fun and challenging activity for the brain. The game is more interesting and challenging.This memory game is going to activate some areas of your brain responsible for memory acquisition which therefore can help your memory improve. Exercise your mind and enjoy Memory Twister!